Allows any WordPress site to have a fully featured Glossary module. Show tooltips upon over-hover the term in post or pages. Give your website visitors a better user experience and enhance your users engagement
Check Pricing Options
Easily build your WordPress website's unique Glossary terms which will automatically generate internal site links. Promote your site Search Engines Ranking by creating a rich Glossary
Check Features & Pricing Options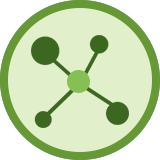 Synonyms
Add synonyms to your Glossary terms. Synonyms will be highlighted in your WordPress posts and pages and can be shown as a separate entry in the Glossary index to improve readability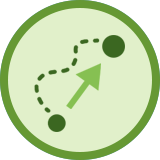 Abbreviations
Add acronyms and abbreviations to words or phrases in your Glossary. Abbreviated words also become highlighted in all your posts and pages and are displayed in the Glossary index next to the term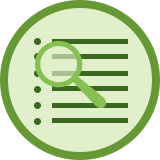 Related Posts & Pages
Generate a list of all related posts and pages that include the term or phrase in the Glossary by adding a "Related" widget to the bottom of your Term pages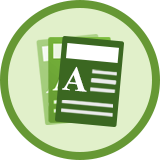 Glossary Index Style
Select between several templates to control & customize the design of you Glossary index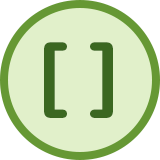 Shortcodes
Powerful shortcodes which can support multiple glossaries and connect with external API's such as Wikipedia, Merriam-Webster and Google Translate.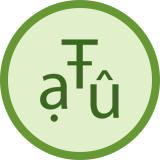 Localization
Our Glossary plugin  supports All UTF-8 supported languages, including special characters and Asian languages. All labels can easily be customized in the Glossary plugin settings
Want to give it a Try ? Download the Free Edition
Download and Experience the Free Edition of the Glossary Plugin for WordPress.
It includes the basic functionality of the Glossary Index, Term pages and tooltips
Download for Free
Mobile Responsive
Tooltips are responsively adjusted to all mobile devices, and are 100% mobile friendly. Users can set mobile behavior in the plugin settings
Categories
Supports multiple glossaries in a single WordPress site using categories. Each category can show a different glossary index page and can relate to a different set of glossary terms
Search
Search for words or phrases in your Glossary index using a local, ajax-based search. WordPress site search also supports the Glossary terms
Thesaurus
Add the Merriam-Webster Thesaurus definition to any term of your WordPress Glossary.
Dictionary
Add the Merriam-Webster Dictionary definition to any word or phrase in your WordPress Glossary.
Audio and Video
Support Audio and Video content in both the tooltip and the Glossary terms
Export Terms
Export your Glossary terms into a .csv file. Share and build upon your terms list by uploading it to other WordPress glossaries.
Import Terms
Build your Glossary by importing lists of terms from an external .csv file.
Wikipedia
Connect with Wikipedia API to feed encyclopedic content that can be shown in a tooltip upon hover-over and in the Glossary term page.
Check the Glossary Plugin for WordPress Now !

Amazon Recommendations

Audio Tooltip

Diccionario

Dictionary

Featured Image

Video Tooltip

Wikipedia

字典
The best way for your website visitors to add and suggest new terms and phrases to your website's vocabulary list. Both anonymous and registered users can add new glossary items directly. An administrator approval system lets you moderate visitor term suggestions before being added to your website's vocabulary
Get More Info
Easily customize the Shape, Color, Opacity and Skin of your website to create a unique look for your Tooltips. The Skins Add-On for WordPress will empower the user experience of your Tooltip Glossary Plugin and enhance your users engagement
More Info
While there's a few features I'd like to see, this is one heck of a good plugin. We cranked out 281 new and very useful pages in our site in a matter of a couple of hours from start to finish. Two thumbs up and five stars!
David Thomson
Plugin author has been constantly improving and adapting this product to my needs. It has been an integral part of our website, providing tool tips of complex medical terms for dog owners. We wouldn't be able to help owners as well as we do without it.
Monica York
This plugin, even the free edition, adds a real "wow" factor to any website with a lot of specialized vocabulary. It's amazing and refreshingly simple to just hover to get the definition.
Catherine Donner
Additional WordPress Plugins by CreativeMinds
All Plugins are included in our Yearly Membership plan
A Fully Featured Community Questions and Answers plugin that works just like StackOverflow, helps create multiple discussion forums on your WordPress site that can use anonymous postings, social media login & more
The best WordPress plugin for managing and running banner ad campaigns across multiple WordPress websites. With both server and client sides, you can manage banner rotation & resizing. Support HTML / Video / Text banners.
Manage video lessons and allow users and admin to track progress, leave notes and mark their favorite videos. Supports adding a pay-per-view fee for your courses and webinars.
A fully-featured file sharing plugin for WordPress, our Download Manager Plugin allows you to easily upload and share video, audio and document files to both groups and individuals
A fully-featured OnBoarding Guidance & Engagement plugin for WordPress that allows you to improve the user experience by providing easy to use, intuitive help widgets which can include audio, video and text
The WordPress Business Directory is built using CM Business Directory plugin which allow business owners to manage their own listings
Adds in-site support for "virtual money" on your WordPress website and allow web-developers and administrators to provide and batch in-site transactions without requiring external payment processing
Protect your Site! Block email addresses using blacklisted domains from registering to your WordPress site, and avoid unwanted spammers, viruses and Malware.
Allow your WordPress users to draw routes and generate a catalog of map routes and trails with points of interest